Highlights from the 118th AFA Council Meeting in Hanoi, Vietnam

As the umbrella organisation for the accountancy bodies in the ASEAN region AFA has held its council meeting on 9 May 2015 in Hanoi, Vietnam. As the host of the 118th AFA Council Meeting, the Vietnam Association of Accountants and Auditors (VAA) welcomed the ten primary members and the four associate members of AFA in Sofitel Plaza Hotel, Hanoi, along with the representative of the World Bank.
In this meeting, AFA continued with the discussion on the efforts to build the capacity and capabilities of AFA member bodies as part of the preparation in welcoming the AEC 2015. Not only focus on the capacity building, AFA also saw the importance of participating in the development of the global accounting standard, in particular accounting for micro entities. In this regard, AFA establish the AFA Accounting Standards Group (AASG). The AASG will be chaired by Mr. Gerrard Ee of ISCA, with representative of IAI as the Deputy Chair.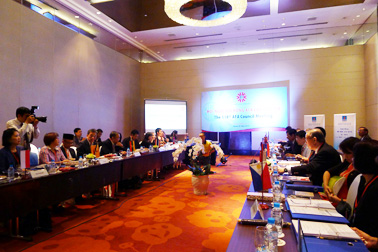 On the 118th Meeting, AFA Council also welcomed the new ACCA Regional Head, Mr. Andrew Smart. Among the attendees were the representative of World Bank, Mr. Christopher Fabling, shared useful information to the AFA members on a number of global and regional initiatives. Mr. Fabling appearance was also as part of World Bank support to AFA in developing the accountancy and auditing profession in the ASEAN region.
IAI as the care of the AFA Permanent Secretariat since 2011 took this opportunity to distribute the AFA Annual Report 2014. The softcopy of this report can be download from the following link: Annual Report 2014
VAA Accountancy Seminar
Back to back with the 118th AFA Council Meeting, the VAA successfully held the national congress and seminar on 8 May 2015. The series of events were held as the part of the celebration of the 20 years of Vietnam Accounting Reformation. More than 100 accountants gathered in the Ho Chi Minh Museum to participate in this event.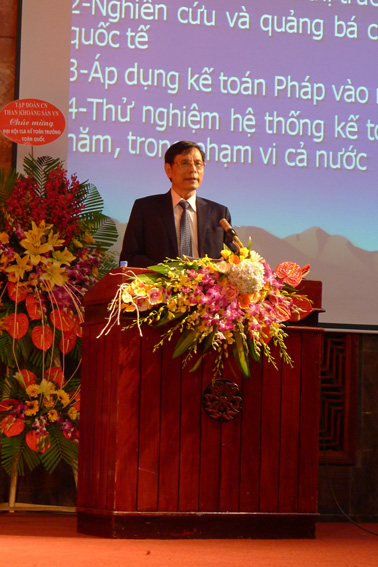 The national seminar was officially opened with a keynote speech from Dr. Dang Van Thanh as the VAA President. VAA also invited a number of prominent speakers from government institution and international accounting organisations, such as ACCA and ICAEW to support the theme of this event. The President of AFA, Ms. Estelita C. Aguirre, and representative of BICPA and CPA Australia, accompanied by AFA Secretariat were in attendance.