Appointment of the ASEAN Federation of Accountants Executive Director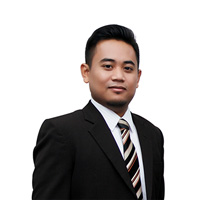 In its 119th AFA Council Meeting in Yangon, held on 9 August 2015, the ASEAN Federation of Accountants (AFA) has successfully appointed Mr. Aucky Pratama as the first AFA Executive Director.
This important milestone in the history of the AFA further highlights the Federation's intention and continuous efforts, to strengthen its role as the umbrella organization for the ASEAN countries professional accountancy organizations. Since its inception, the Federation's operation was run under a rotational basis, based on the two-year presidential term rotated among the AFA Council members. Effective 2011, the AFA Secretariat is under the care of the Institute of Indonesia Chartered Accountants (Ikatan Akuntan Indonesia – IAI).
Mr. Pratama was previously the Technical Director of the IAI and served as the Head of the Secretariat of the AFA. A graduate of the University of Melbourne and a member of the CPA Australia, he has many experiences in working with cross-border stakeholders throughout a number of different regions in the world. This experience, along with his vast knowledge and familiarity of particularly the Southeast Asian region, are among the key strengths that the Indonesian national will bring to the position.
The AFA Council is looking forward to work together with the newly appointed AFA Executive Director, in continuing the Federation's endeavours to further develop the accountancy profession in the Southeast Asia region.