Highlight From the 121st AFA Council Meeting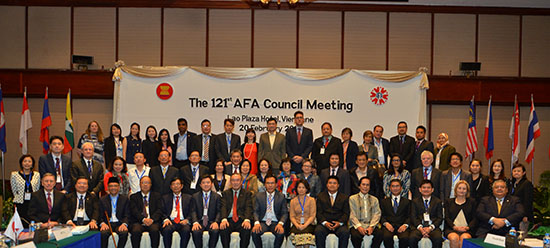 On 20 February 2016, the Lao Chamber of Professional Accountants and Auditors (LCPAA) successfully hosted the 121st AFA Council Meeting at the Lao Plaza Hotel, Vientiane, Lao PDR. The first meeting of the year brought together the ten primary members and six associate members of AFA, discussing strategic issues that will define the Federation´s activities for the coming years.

This meeting was the first under the newly appointed leadership of the Federation (2016-2017), consisted of:
1) Mr. Sonexay Silaphet (LCPAA), President;
2) Mr. Gerard Ee (ISCA), Deputy President; and
3) Mr. Nanthalath Thirakul (LCPAA), Honorary Secretary
with Mr. Frankie Chia (ISCA) resuming his post as the AFA Treasurer.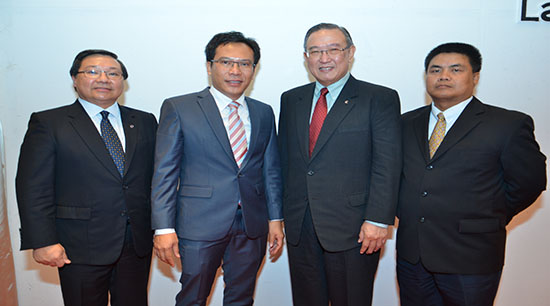 It was also a first meeting for the new associate members of AFA; the Malaysia Institute of Certified Public Accountants (MICPA) and the Japanese Institute of Certified Public Accountants (JICPA).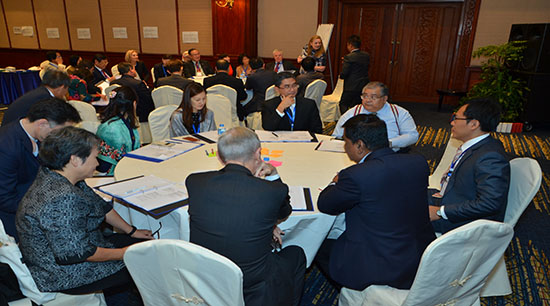 Strategically, the 121st AFA Council Meeting was a key milestone for the Federation, as the Council, facilitated by ACCA as one of AFA´s trusted associates, approved its Strategic Plan for the period of 2016-2019. Witnessed by the World Bank representative, AFA is embarking on a journey to continue the development of the accountancy profession in the ASEAN region, with strong focus on supporting AFA member bodies capacity building, and further elevating the Federation´s regional leadership role in SMEs and SMPs issues.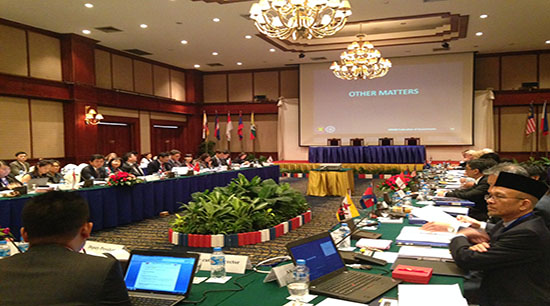 AFA Council members also witnessed the MoU signing between the Federation of Accounting Profession of Thailand (FAP) and the LCPAA. The MoU serves as a cooperation between the member bodies in particularly implementation of IFRS, through among others, joint training.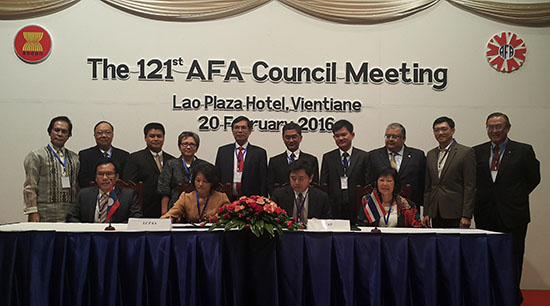 AFA welcomes this bilateral cooperation between the AFA member bodies as a supportive initiative in line with the Federation´s objective in promoting assistance between AFA member bodies.