Highlights from the 123rd AFA Council Meeting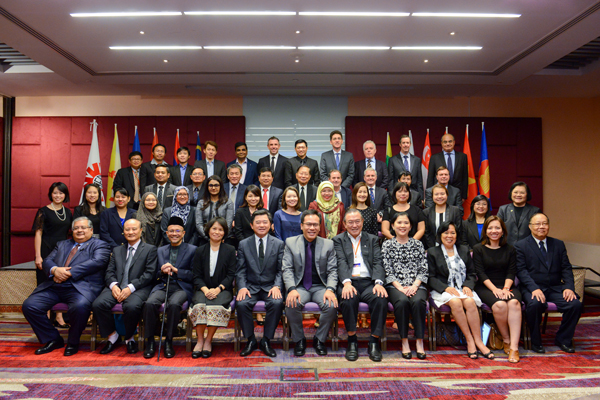 Under the somber and gloomy sky of Bangkok clouding the sadness of the people of Thailand with the departure of the great King Bhumibol Adulyadej, representatives of the ten ASEAN Professional Accountancy Organisations who are the Primary Members of AFA and the six AFA Associate Members met for the 123rd AFA Council meeting. Members of AFA expressed their condolences to the Thai royal family and people of Thailand.
The 123rd AFA Council meeting as the final meeting for the year focused on the continuous strengthening of the Federations internal framework and capability. Taking the AFA Strategic Plan 2016-2019 as the basis for the Federations actions, AFA focused on initiatives that would benefit accountants in the region. Soon, AFA will be announcing the AFA Research Grant on SMEs issues to build awareness on the matter, particularly from the perspective of the accountancy profession.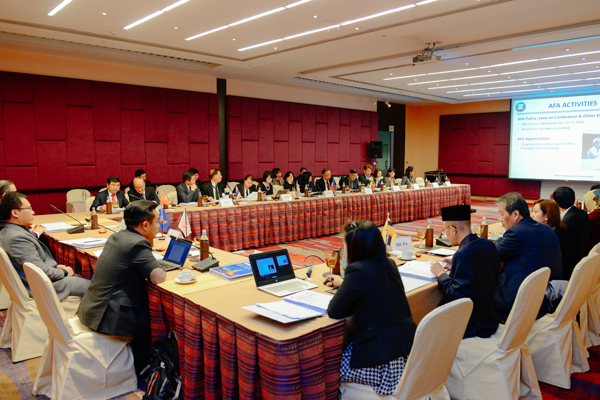 The meeting was also an important milestone in term of the Federations membership. Due to changes in the relevant national Law in Myanmar, formal representative of Myanmar in the AFA primary membership changed from the Myanmar Accountancy Council to the Myanmar Institute of Certified Public Accountants (MICPA). AFA and its members are looking forward to establishing a strong cooperation with MICPA.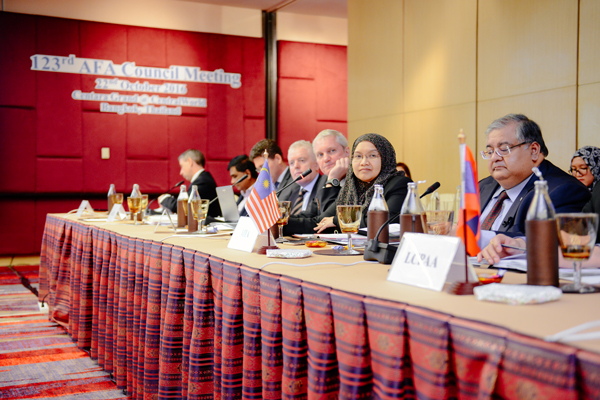 Continues to build strong cooperation with international bodies, the meeting was also attended by representative the World Bank and included sessions delivered by ICAEW and ACCA on the latest developments in the profession that are relevant to the ASEAN accountants.
The 124th AFA Council meeting will be hosted by the Brunei Darussalam Institute of Certified Public Accountants (BICPA) on May 2017.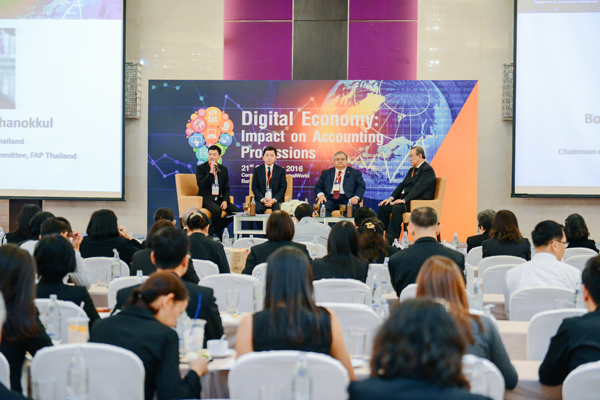 Back-to-back with the AFA Council meeting, the Federation also supported the hosting of two events by AFA members. First, the CPA Australia ASEAN Regional SMP Conference 2016 on 20 October 2016. Attended exclusively by more than 70 participants from around the region, the Conference focused on equipping small and medium accounting practices for the ASEAN Economic Community (AEC) and the progressive implementation of the ASEAN MRA on Accountancy Services. This also contributes to AFAs efforts in increasing the regional awareness towards SMEs and SMPs issues, acknowledging the importance of the industry to the region's economy development.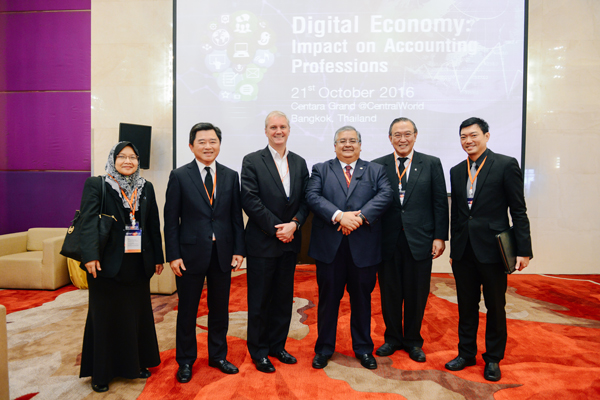 AFA also supported the hosting of the FAP International Conference 2016 on 21 October 2016. Attended by more than 350 participants, the Conference took on the topic of digital economy and how it might potentially impact the accountancy profession. President of FAP, ISCA and MIA collectively identified the need for accountants to adapt to changes that come with the introduction of technology in the accounting world.