Highlights from the 125th AFA Council Meeting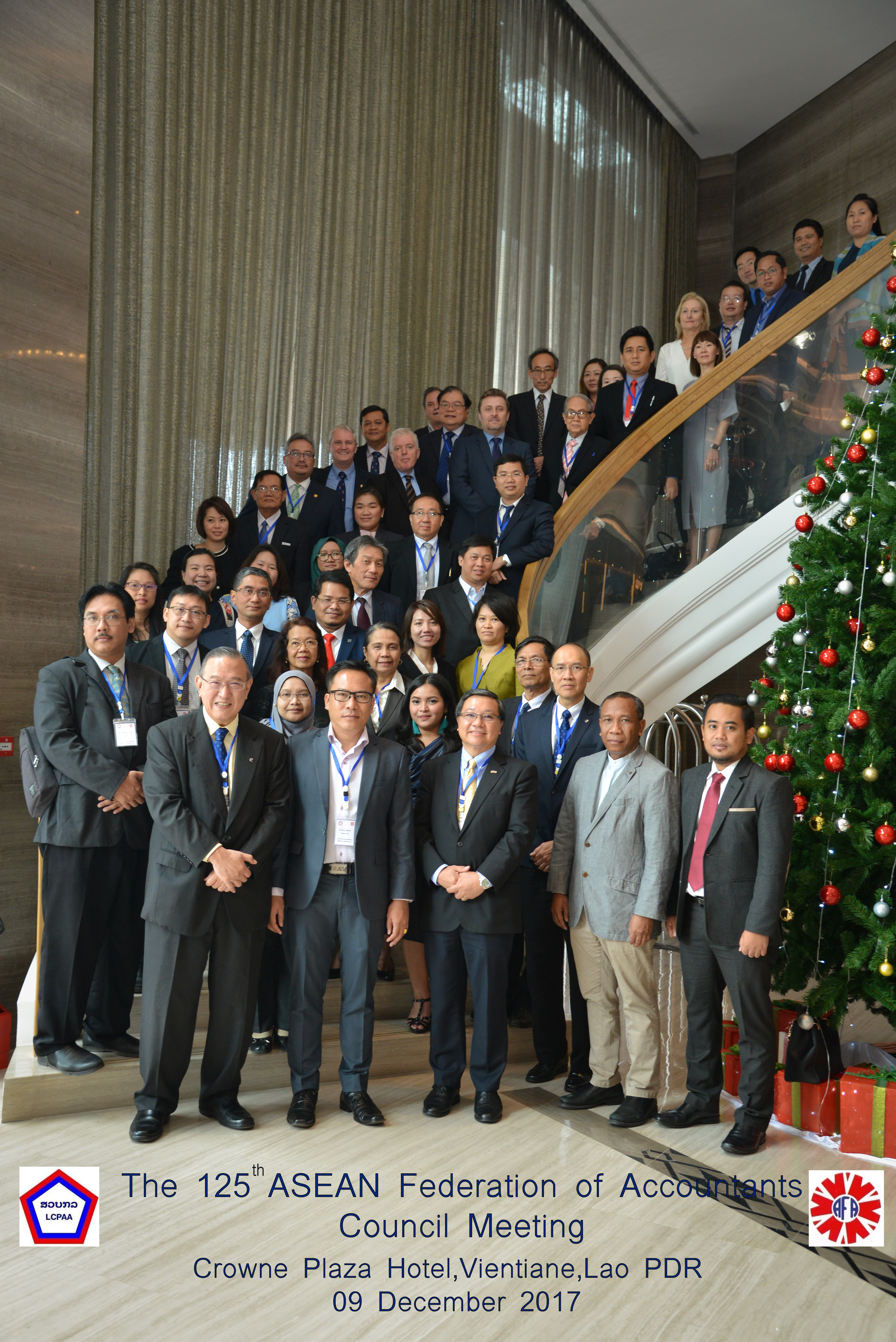 The Lao Chamber of Professional Accountants and Auditors (LCPAA) as the recognised Professional Accountancy Organisation in Lao PDR has successfully hosted the 125th AFA Council Meeting. The Meeting was held in Vientiane on December 9, 2017, in conjunction with the 20th AFA Conference hosted by AFA, supported by LCPAA on December 8, 2017. It was also a celebration of the Federations 40th anniversary.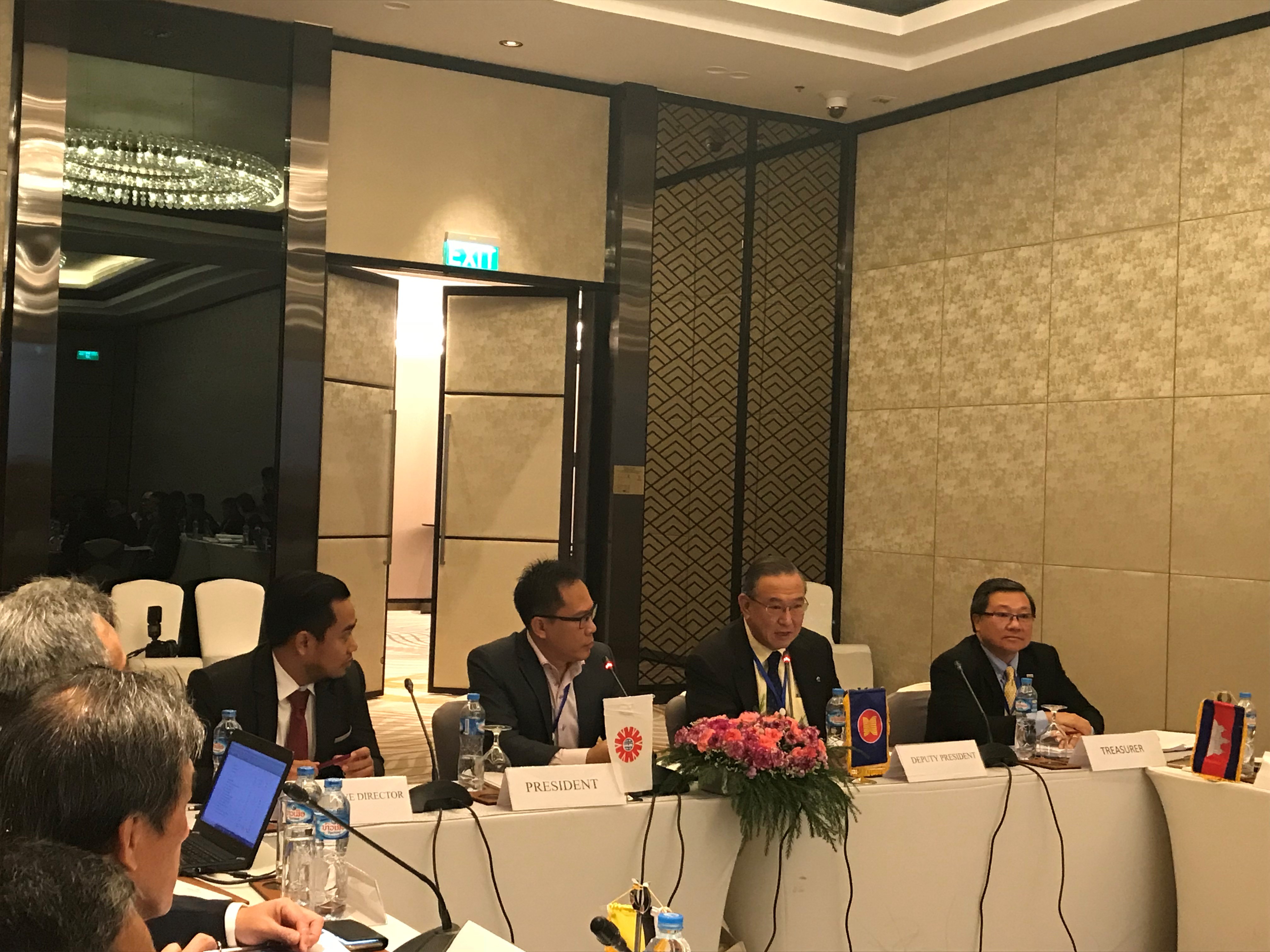 This meeting was the last meeting to be chaired by the departing AFA Office Bearers,
1) President: Sonexay Silaphet (LCPAA);
2) Deputy President: Gerard Ee (ISCA); and
3) Treasurer: Frankie Chia (ISCA).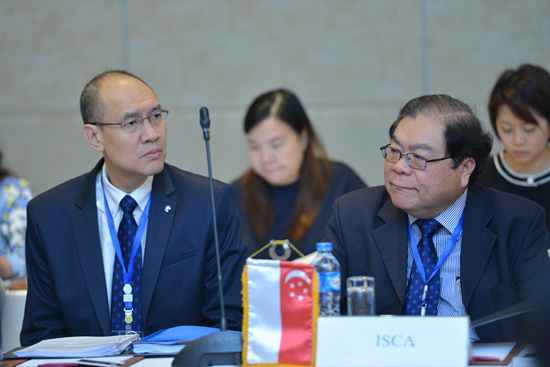 They will be taken over effective January 1, 2018 by the incoming AFA Office Bearers,
1) President: Kon Yin Tong (ISCA);
2) Deputy President: Wan Tin (MICPA); and
3) Treasurer: Prof Chan Yoke Kai (ISCA).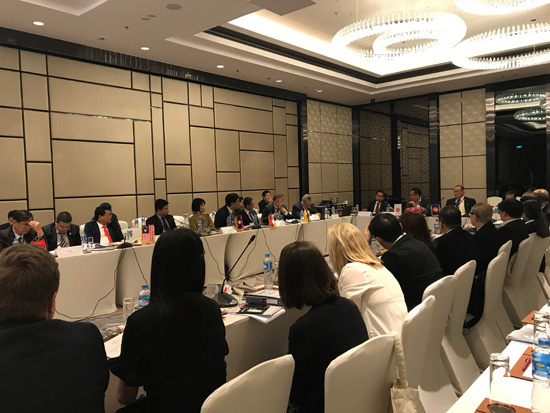 All members with the exception of CPA Australia attended the final meeting for the year. The meeting provided an opportunity for AFA to reflect on its activities throughout the year, and plan for 2018 and 2019. Among the things reported in the meeting was the activities of the AFA Working Committees, focusing on; 1) adoption and implementation of international standards, 2) though leadership (on SMEs and SMPs issues), and 3) PAOs capacity building.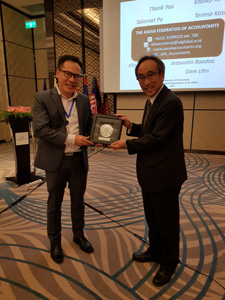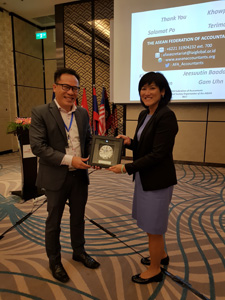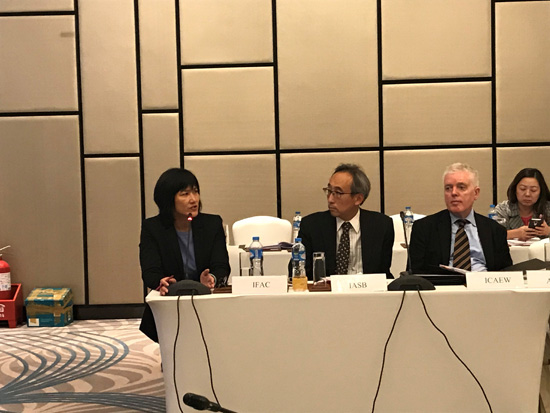 As a reflection of the ever growing support from key stakeholders in and outside of the region, the meeting was also attended by representatives of IFAC (Sylvia Tsen, Executive Director), IFRS Foundation (Takatsugu Ochi, IASB Board Member), and the World Bank Group (Christopher Fabling, Senior Financial Management Specialist). Each provided some updates on their respective organisations activities, particularly those that are aimed at the region. AFA also explored potential collaborations with the key stakeholders to further benefit accountants in the region and contribute to the development of the profession.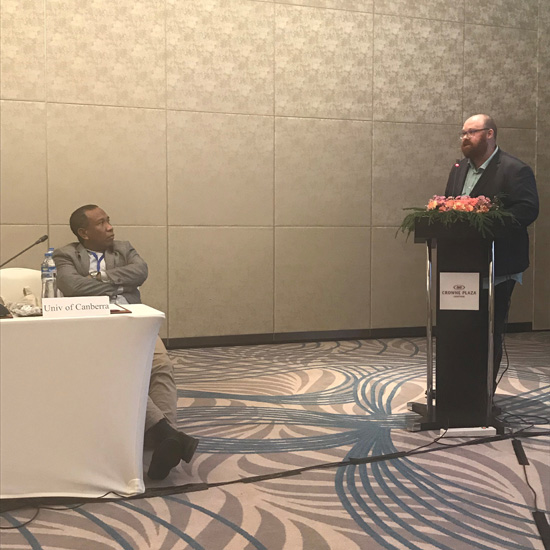 Another highlight from the meeting was a presentation on the findings of the AFA Research initiative, as conducted by researchers from the University of Canberra. The Report will be finalised in the coming month, to be made available early 2018.
The 126th AFA Council Meeting will be hosted by the Kampuchea Institute of Certified Public Accountants and Auditors (KICPAA) in Phnom Penh on May 19, 2018.