KICPAA - AFA Conference 2018 (Phnom Penh, May 18, 2018)

The Kampuchea Institute of Certified Public Accountants and Auditors (KICPAA) and the ASEAN Federation of Accountants (AFA) are pleased to present the regional KICPAA - AFA Conference 2018, to be held at The Great Duke Phnom Penh on May 18, 2018.
The Conference is a realization of AFAs aspiration to support the micro and SMEs in the region, as the backbone of the ASEAN economy. Together with KICPAA, AFA will present a full-day agenda on topics that are focusing on how digitalization of accounting can support ASEAN micro and SMEs. The Conference will be presided over by H.E. Ngy Tayi, Secretary of State, Ministry of Economy and Finance, Cambodia. Expected to be attended by participants from around the region, representatives of IFAC, accountancy bodies from the ASEAN region, and micro and SMEs practitioners will share their views on topics that are relevant to the theme.
The Conference will also provide opportunities for participants to attend breakout sessions on the future role of Fintech in the financial sector, micro & SMEs, and platforms and tools to support the Small and Medium-sized Enterprises (SMPs).
For more information about the Conference, please refer to the contacts as provided in the Conference poster.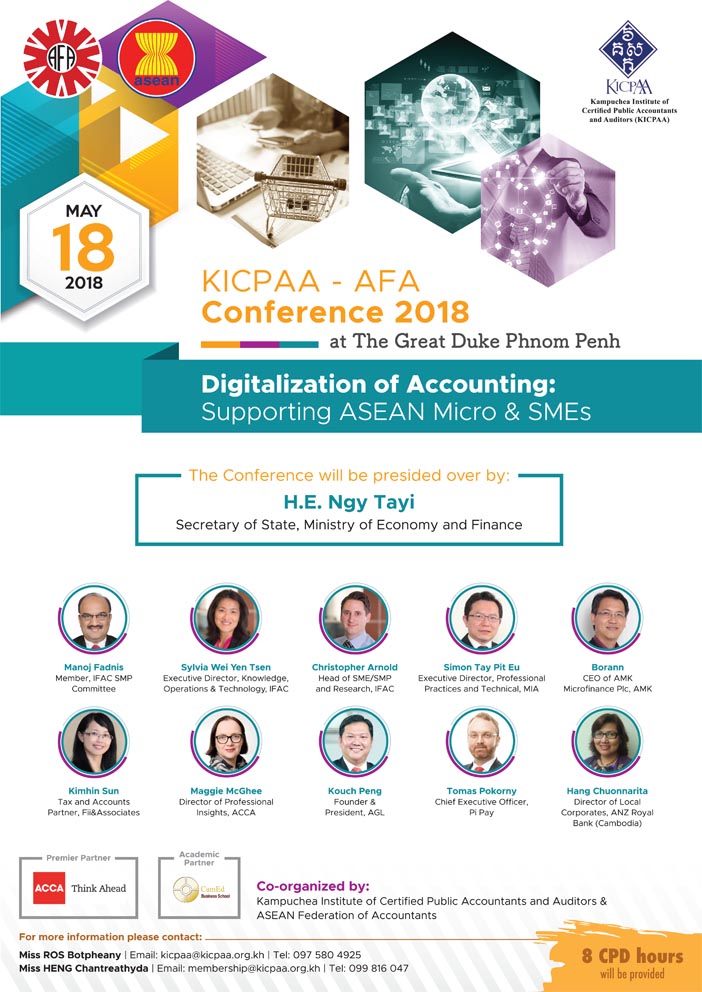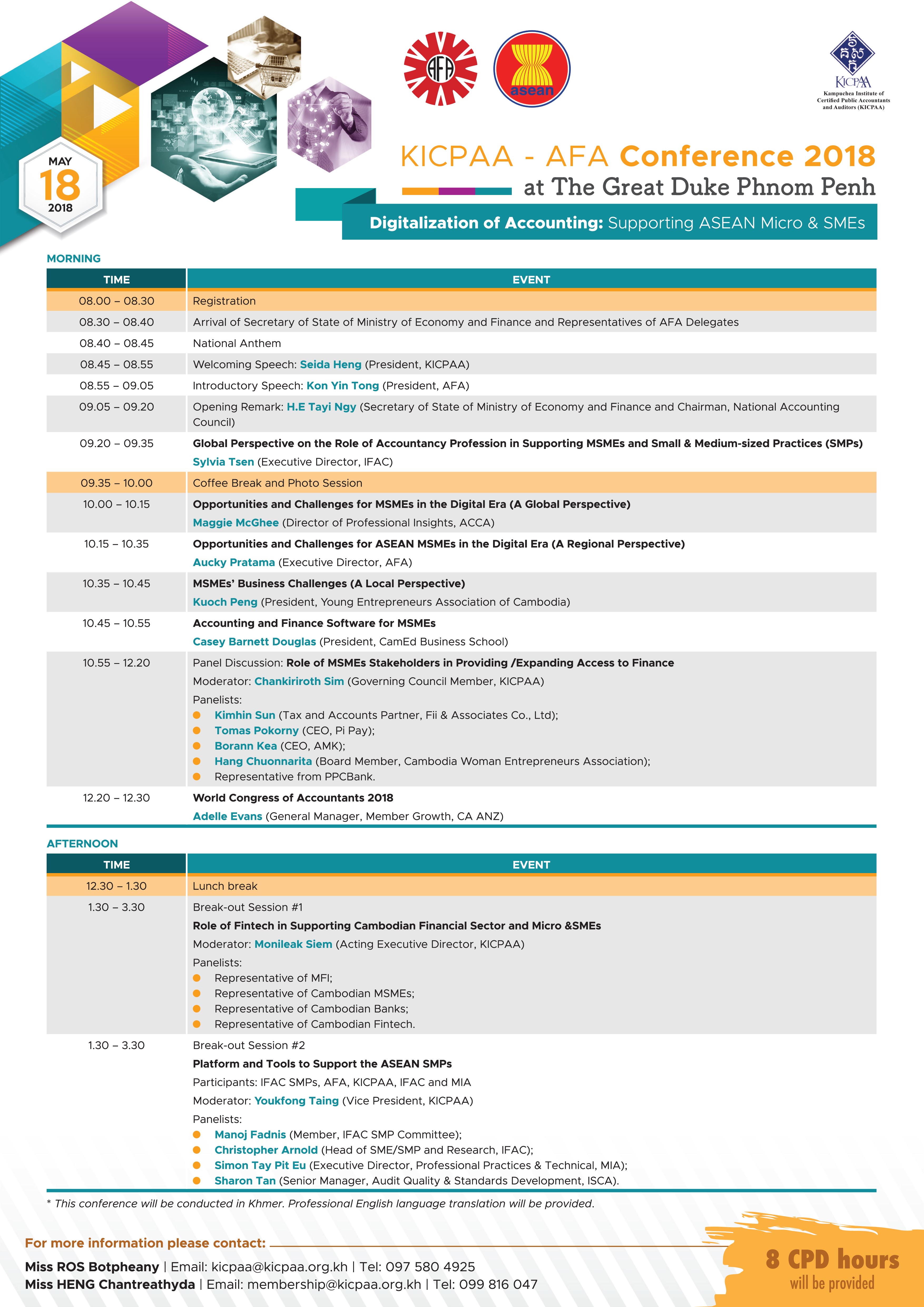 Category: AFA Conference | Post on 09 April 2018